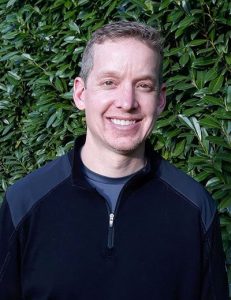 Dr. Andrew Sype grew up in Caldwell, Idaho, and moved to Oregon to attend Linfield College, graduating with a Bachelor of Science cum laude. He then attended and graduated from Oregon Health and Sciences University in 2001, where he earned his dental degree. Licensed by the Oregon Board of Dentistry, Dr. Sype has been practicing dentistry since 2001.
Dr. Sype truly enjoys his profession and offers a wide variety of dental services for patients of all ages. He has committed himself to a high standard of patient care and rapport. He believes that oral health is intrinsically linked to full body health, and he strives to be a partner in his patients' overall health care. Known for his friendly nature, Dr. Sype also loves working with kids and helping them feel at ease while at the dental office.
When he is not providing patient care, Dr. Sype's top priority is spending time with his wife and two children and caring for the goats, alpacas and horse on his ranch. As an active family, they enjoy playing tennis, taking long bike rides and walking the bridges in downtown Portland. In the summertime, Dr. Sype plays city league softball and can often be found playing basketball with his son and friends.
Meet Our Team
When you visit Plaza 125 Dental, you will find a team that is here for you! Our team members enjoy what they do, are very empathetic and will do everything possible to give you a good experience at our office and make you feel at home. They know their jobs and will take the time to explain your treatment and the cost before we begin. They are also committed to outstanding service and are happy to work on your behalf to solve insurance problems. They can find translators for our patients who do not speak English to meet the needs of our community members. To meet our team and get started on your new smile, call (503) 760-3214. Our team members will be happy to help you plan your visit with our dentist in Portland, Oregon.